Our Menu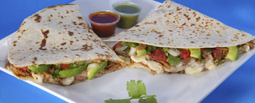 All of the food served at El Taco Grande is made from scratch daily and combines natural ingredients, the freshest produce, and unique flavors for a taste all its own. Check out our menu. You're going to love how deliciously authentic our food tastes.
Catering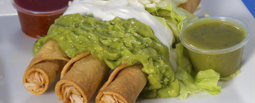 If you live in Fresno and you're looking for Mexican Food Catering at your next event, then, you should try El Taco Grande Catering. We do everything that the other "Taqueria" restaurants do...but better! (click on the Picture for more)
Our company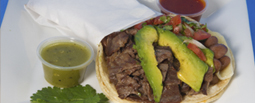 One of best of Mexican foods to be exported and embraced north of the border, is the TACO. Just like Salso replaced catchup as the most popular condiment, Tacos have quickly outgrowing the popular hot dog and hamburger. Here at El Taco Grande we take Tacos seriously!